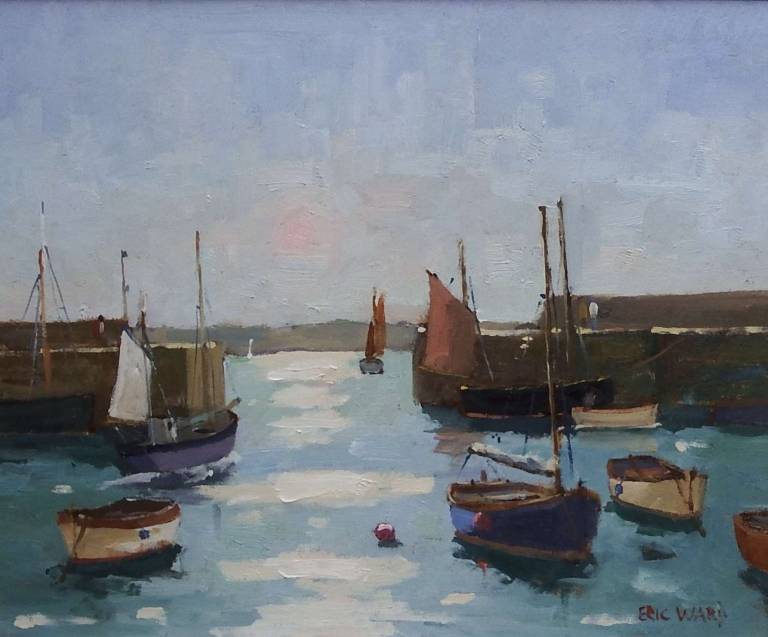 Eric Ward was born in 1945 in St Ives, Cornwall. Until 1985 Eric worked as a fisherman.
In 1987 Eric with a life long interest in art began to paint at the St Ives school of painting.
in 1989 he has a one-man show in London, later in 1996 he was featured in the documentary 'oils and oilskins'.
He is an impressionist painter who paints harbours beaches and the landscape.
Who is amongst the most well known and established artists today living in Cornwall.