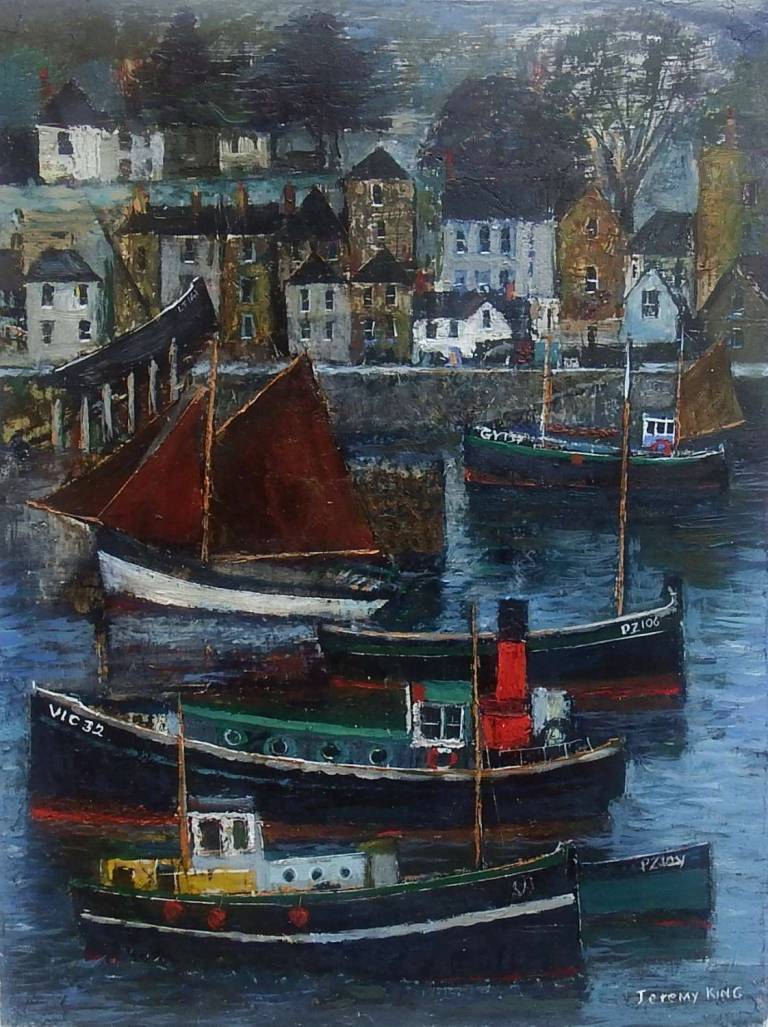 Born in 1933 in Northamptonshire. Jeremy King studied at Lancaster and Morecambe College of Art.
After national service , he taught at haymill secondary school Art , 3D design and pottery between the years 1958 - 67.
He later left teaching to focus on being a full time artist and worked in ateliers in Spain ,Paris and at Curwen studio.
In 1976 Jeremy moved to Port Isaac Cornwall with his Wife and three children , shortly after relocating to the Cornish art hub of St . Ives.
He has showed work at the Royal academy and has his work in the Tate print collection .